After we got a good news from doctor, we decide to take a few days alway from our stress. My husband give me decide between Bali and Maldives. I choose Bali, cause i alway dream to go to Maldives whenever I can swim. And now I don't know how to swim yet. So I decide to save the date until I can swim. Bali also a dream place, cause I alway heard one of my customer in France said that it is beautiful. When we arrive airport Singapore, we decide to Change the air ticket go to cambodia, and buy another ticket to Bali. I am hurry open agoda to book the hotel. I decide to book Anantara for our first day arrive Bali.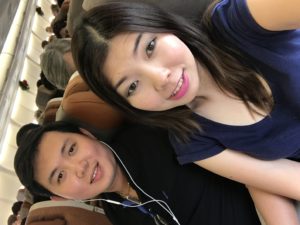 On the plane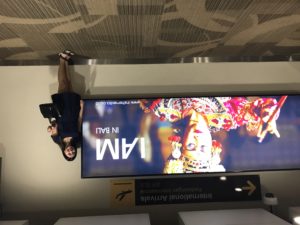 We are here in Bali. We arrive around 8:30 PM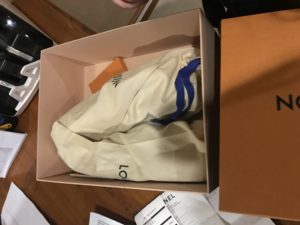 we were shock by immigration in Bali. We brought some expensive bag and shoes from Singapore, but they not allow to enter the country. If we want them with us, we have to pay tax at immigration area. Otherwise, we have to leave our stuff with the immigration office. I try to argue with them, but no use. Finally we have to leave our stuff over there. I hope they don't change my channel and LV bags.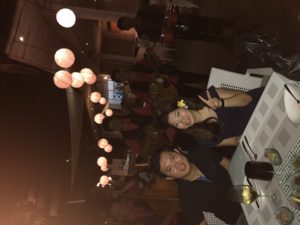 We arrive our hotel peacefully. It is a beautiful resort. I love the the way they set up. They update us to the suit room. I can't wait to see our room. Can you see the brand behind us?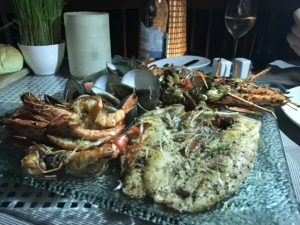 Anantara night view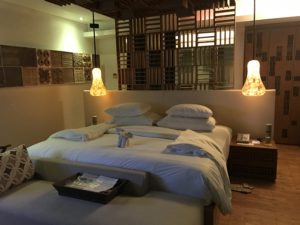 Our room is so big. There is a pirate pool, Bed room, Jacuzzi , living room, kitchen and more. I took a video when we arrive our room. But it was a little bit dark.
Morning come, we don't want to get up, cause we sleep very well last night. But we don't have to miss everything in here. First thing, we go to swim at our privat a little pool. Even both of us can't swim very well, but we have fun time together.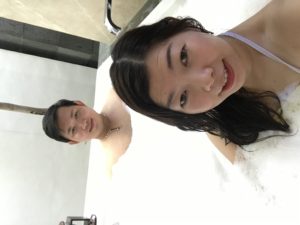 After that we have our bubble jacuzzi in our room. We almost forget our breakfast hour. He he …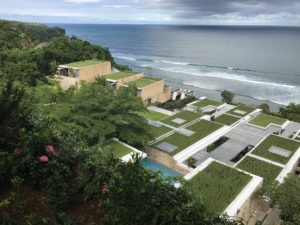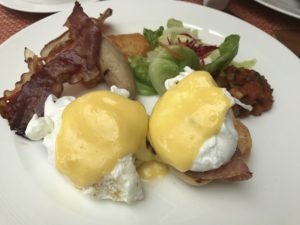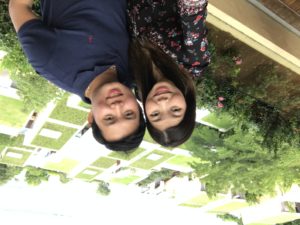 We have our breakfast at top roof of the resort. It is a heartbreaking view of the resort and the beach.
After finish breakfast, we go around the resort before we leave. Here are some photos.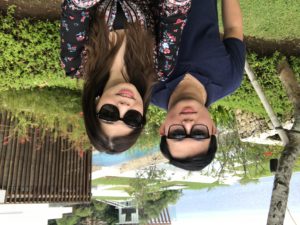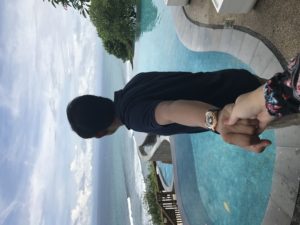 Walk my husband to Anantara resort Bali 🙂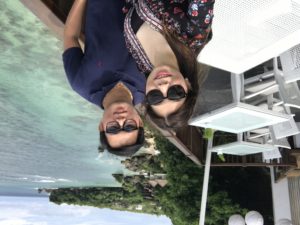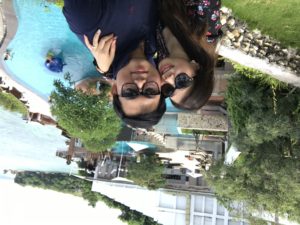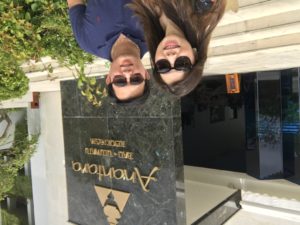 We rent a car to bring us visit popular places in Bali. First we visit Uluwatu temple. It is beautiful place with culture combine with nature.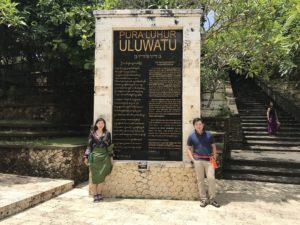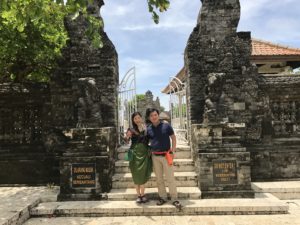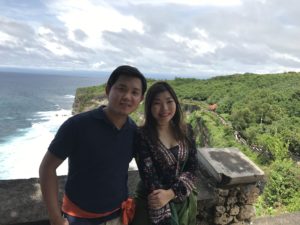 After that we stop by one beautiful place to have lunch. We enjoy seeing fishs around us.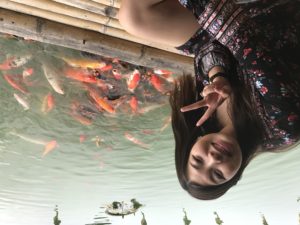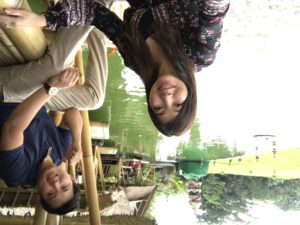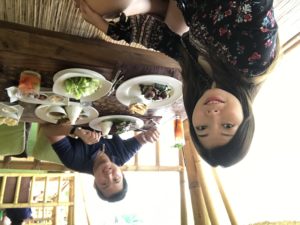 Then we head to our resort where we going to stay tonight. This resort has a pool and the pool is one of beautiful pool in the world. I can't wait to see it.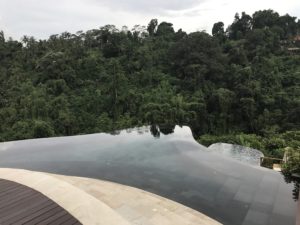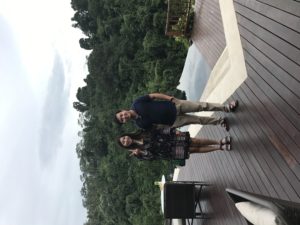 Here we are in Hanging garden resort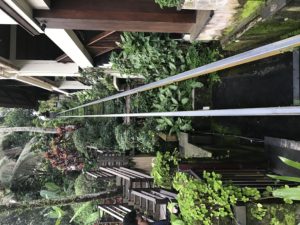 this is the ride which we want to go up and down.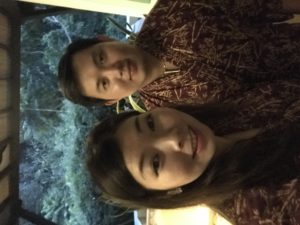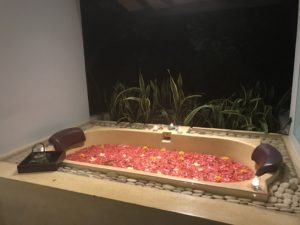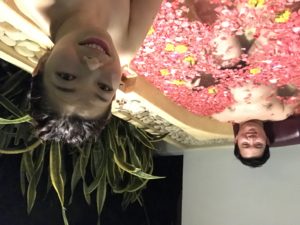 After a long ride and visit some places, we finally at our comfortable zoon. This massage and spa in this resort is rank the best message in the world as well. I am glad to have a chance to try it.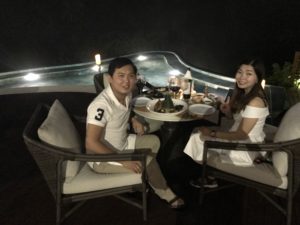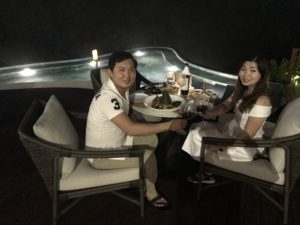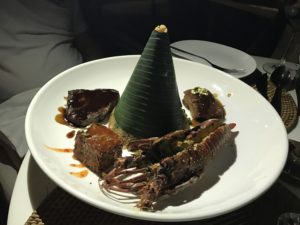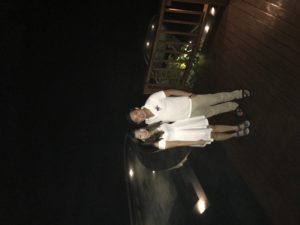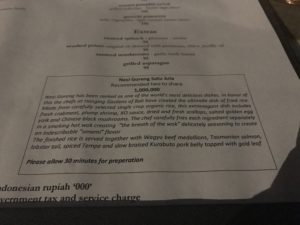 It's time to have a romantic dinner. I book a table in front of the pool. Tonight is a best night, cause we can see the full moon though the pool. We have a special menu in the resort. It is a recommendation from the Cheif. The frie rice is the best.
Good night from Bali 🙂